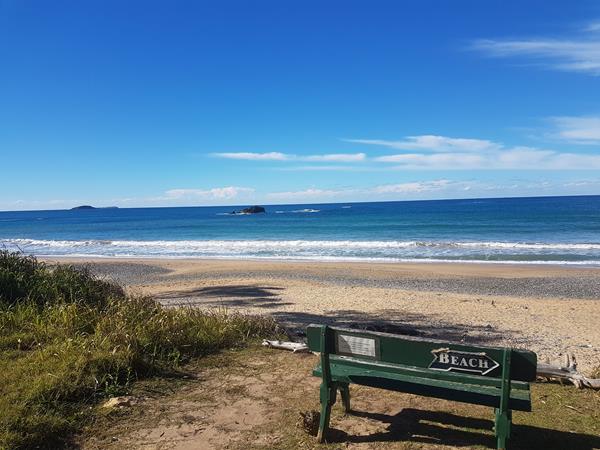 Autumn has been absolutely fantastic here in Coffs Harbour. While down south is experiencing a cold snap we are still in shorts and T-Shirts in the day time here in Coffs. At this quiet time of year the beaches are not only beautiful but also quiet, it's not rare to be able to get the whole beach to yourself during the day.
If you want to get away to the sunshine the just head over to our WEBSITE and use the code: BESTRATE to get a further 10% off our already discounted rates.
The seat you see in the photo is just 50 meters from Smugglers On The Beach located in the reserve out the front overlooking the ocean. Its a great little spot to take your morning tea of coffee foe a walk to and sit and enjoy the outlook while you listen to the waves crash on the shore.